Black Gold Express operates a wide variety of specialized trailers including lowboys and module trailers capable of hauling up to 100 tons. Our team of highly qualified logistics specialists take care of all aspects of heavy haul moves including route surveys, permitting, utility clearances, pilot cars, etc. We specialize in: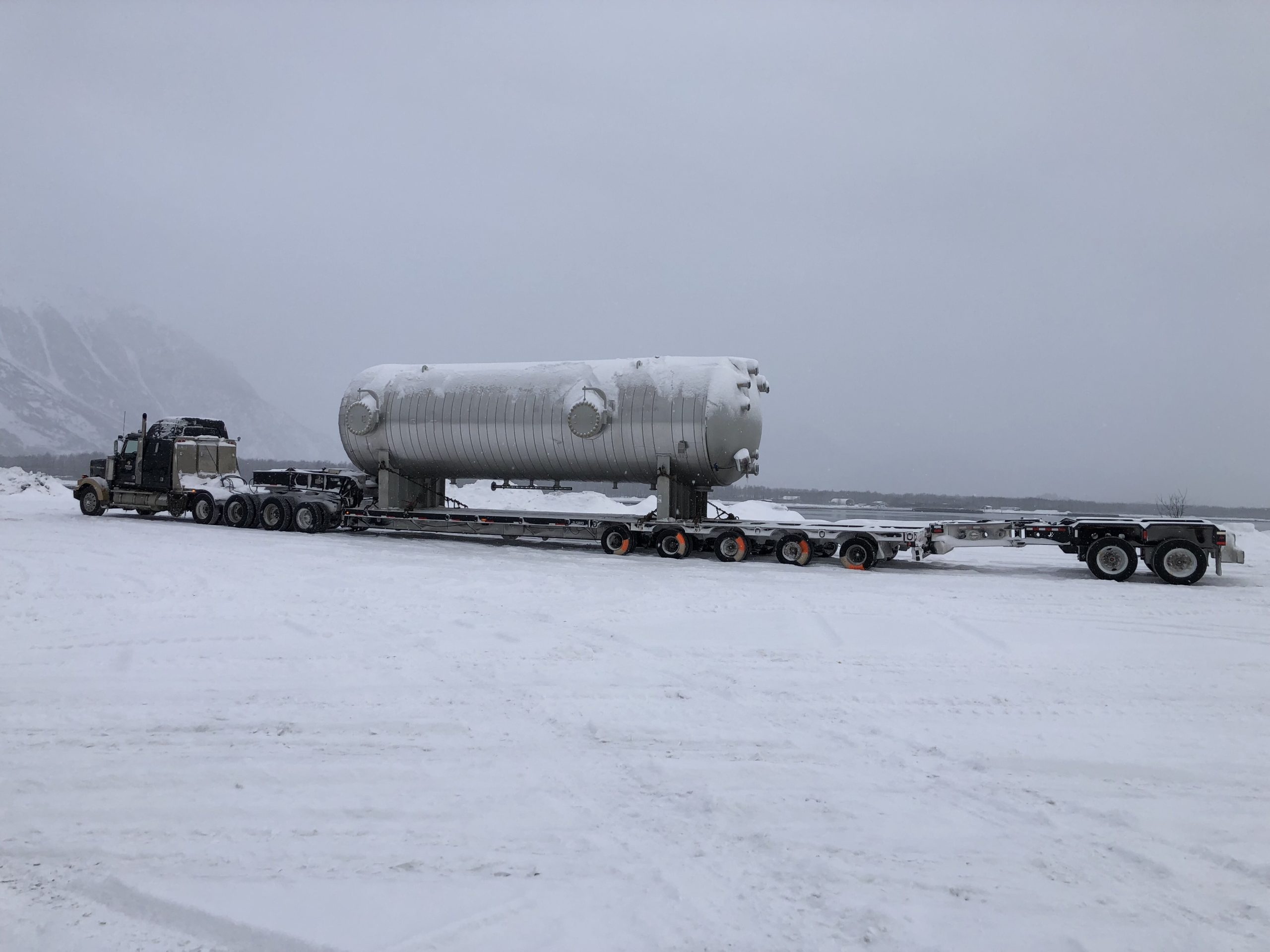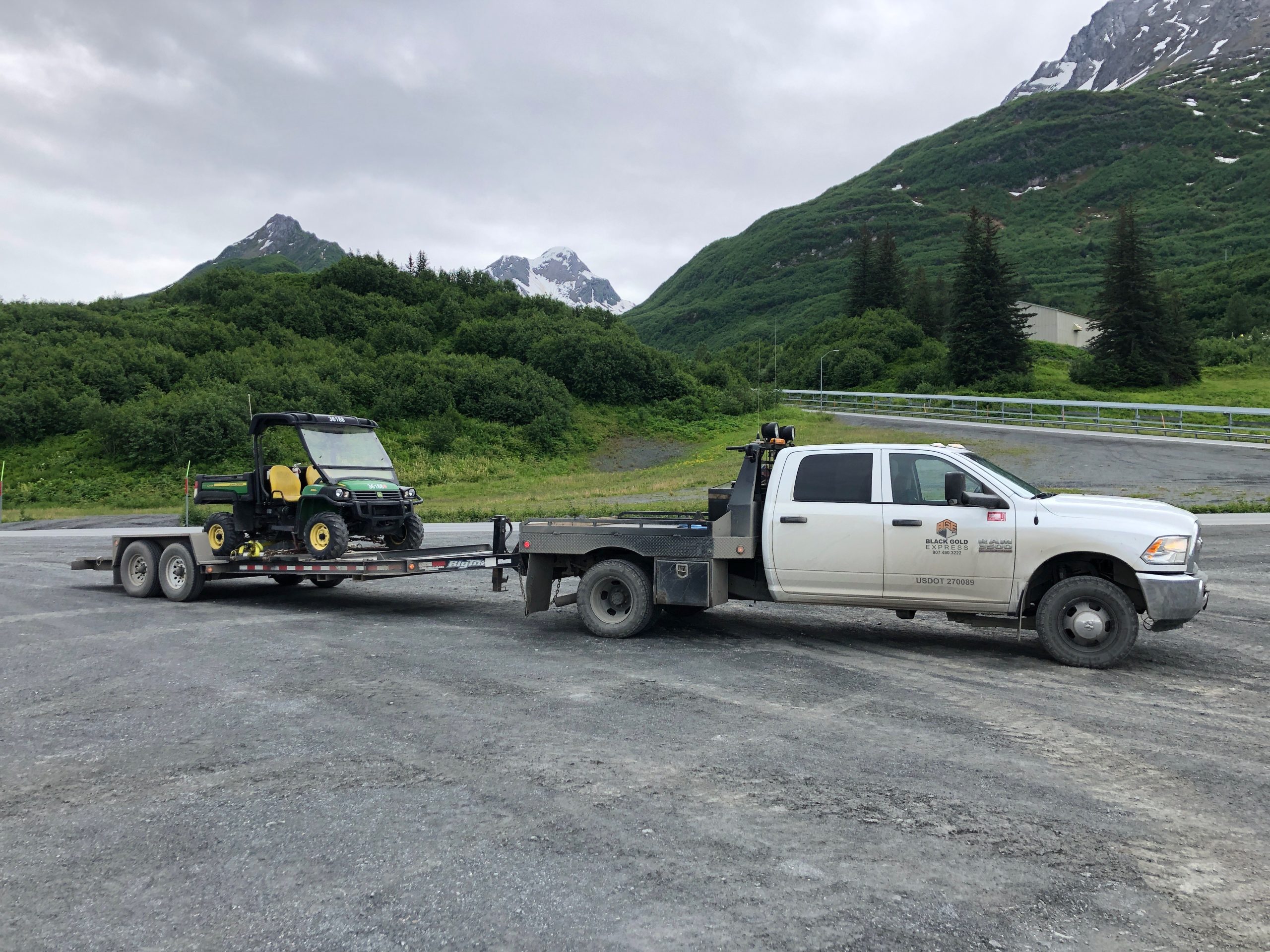 Black Gold Express operates a fleet of hotshot semi trucks and 1-ton goosenecks for hotshot and team driving services for expedited freight deliveries. We run hotshots throughout Alaska, Canada, and the Lower-48 states.
Black Gold Express maintains and operates a shop in Deadhorse, Prudhoe Bay to accommodate Oil and gas Companies in the region. Our strategic terminals in Prudhoe Bay and Fairbanks give our company a unique advantage in serving oil and gas companies throughout Alaska. To aid us in our Ice Road and Oil Field jobs, we own and maintain an array of equipment including winch trucks, bed trucks, loaders, and more.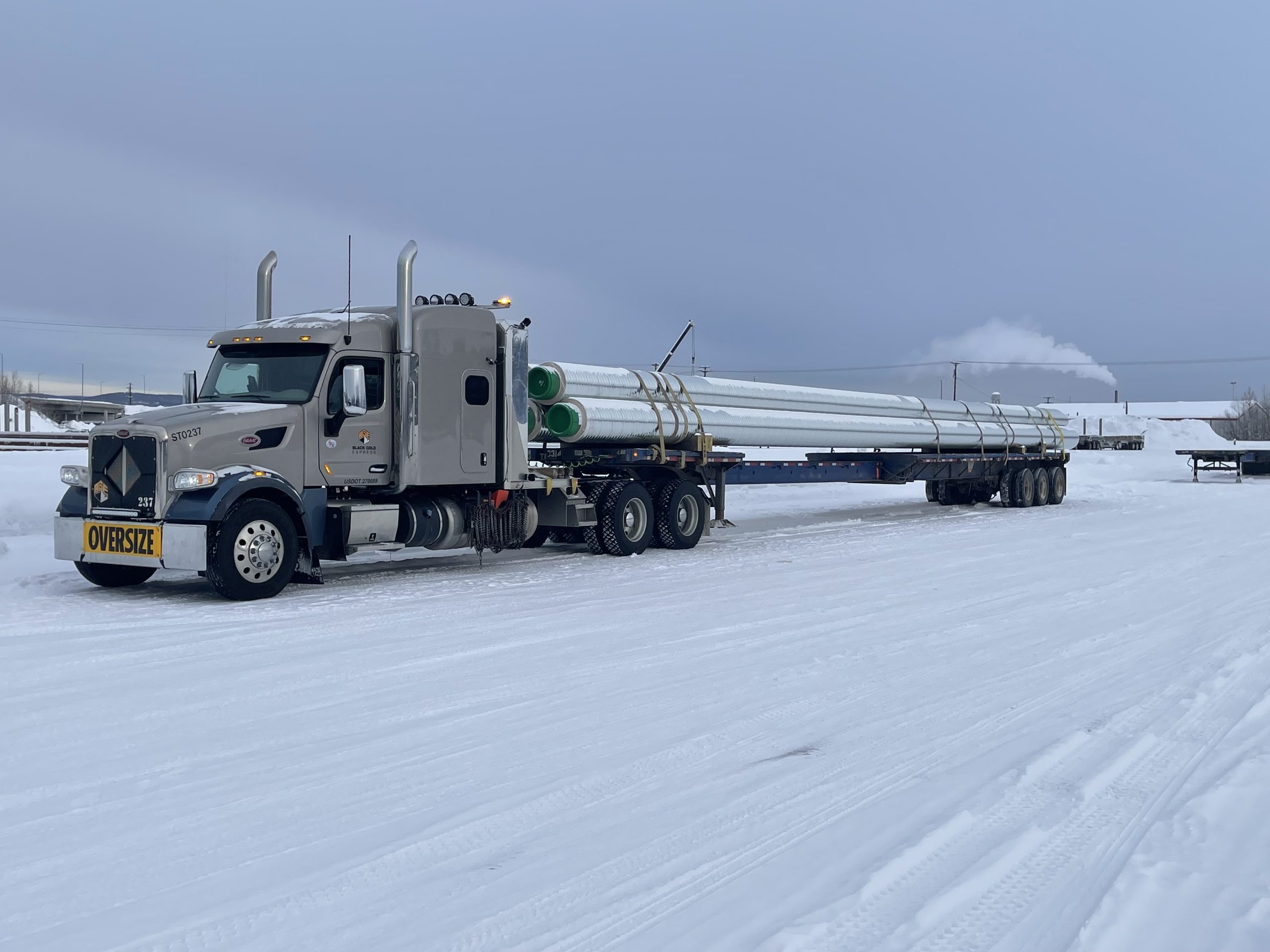 Whether you are across state lines or country borders, Black Gold Express knows the rules of the road. We have an excellent reputation for highway and driver safety, and we know the regulatory nitty gritty of interstate moves. Using our relationships with partner companies, Black Gold Express has helped our customers with intermodal transport in many locations. We know Alaska, and we can get you there from almost anywhere.
Bulk Transfer and Transport
Black Gold Express has rail sites in Fairbanks, AK for offloading and transporting bulk product pneumatically using compressors and PD trailers. We can handle all of your bulk transport needs.